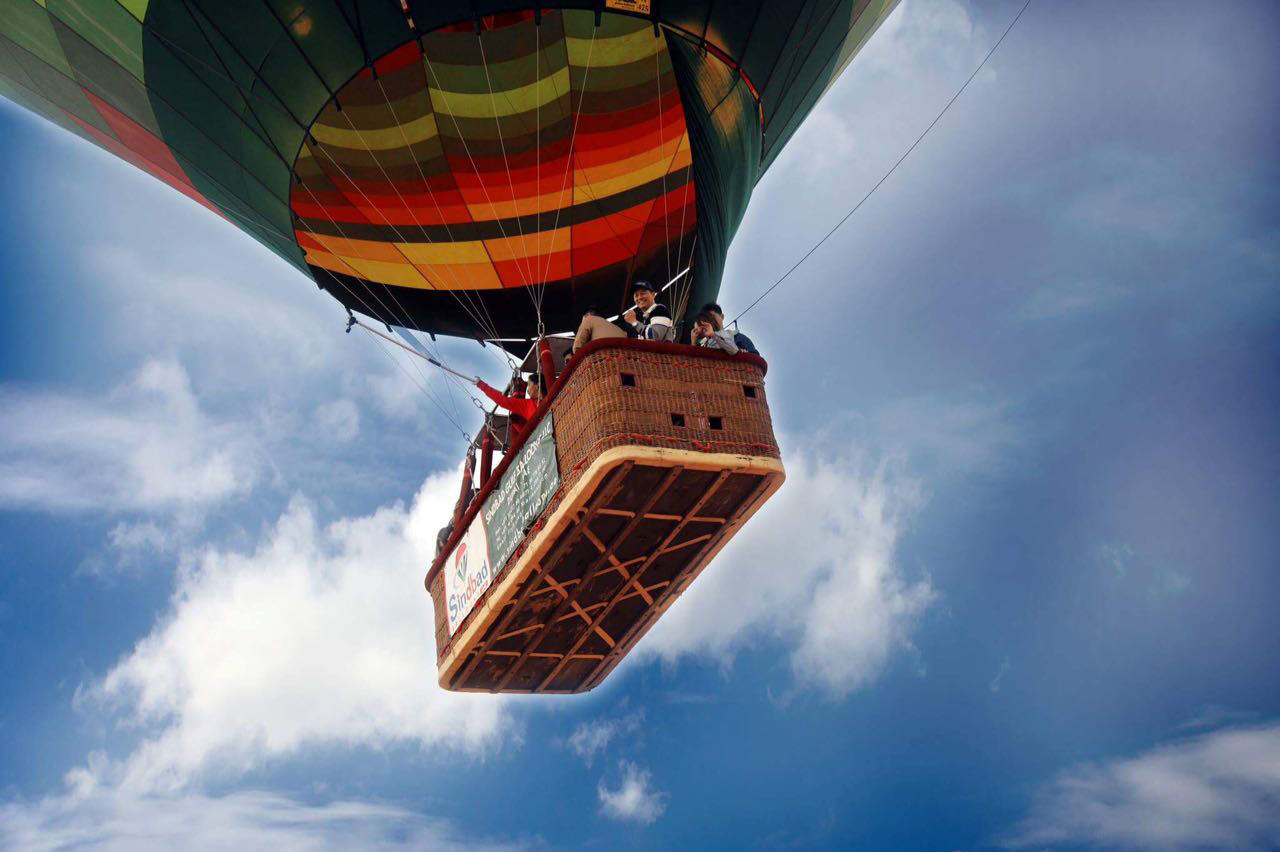 Safety Note
D – CLASS FLIGHT is a sunrise flight, so it is always in the early morning. The timing can be changed as per the sunrise time from month to month.
Hot Air Balloon floats approximately 75 to 90 minutes in the air depending on the weather.
D – CLASS FLIGHT will be on sharing basis for up to 16 passengers
One of our reservation team will call you in-between 4:00 pm and 9:00 pm one day before your flight date for flight confirmation & the exact pick-up time. If we are unable to reach you, a written message will be left with the hotel concierge/ or the reception.
Please check with your hotel's concierge/reception for messages. If you are late, you will be charged in full as no-show. We strongly recommend you wait for the vehicle at the lobby and not in your room. Please make sure you are on time, as drivers are not allowed to wait. It is better to be 5-10 mins early; we cannot wait for those who are late as we may have to cancel the entire flight.
Transfers from/to hotels are done on sharing basis. Private transfers can be priced & done upon requests.
The Pilot will brief you about boarding time and will give you the safety instructions.
Please make sure that you pay attention to the instructions by the pilot and when flying with children please make sure they are safe under parents/guardian's supervision and understand the instructions.
A Certificate of First Flight will be handed over duly signed by your pilot after non-alcohol campaign toasting.
Internationally practiced safety norms are being followed.
All Flights are ensured on the Hull and the Occupants as per the prevailing international standards.
Hot Air Balloons to be flown by PPL licensed & highly experienced pilots.
Comfortable & warm clothes are recommended during winter, as you will be climbing in and out of the basket.
Bags onboard the balloon are not allowed; bags will be left in the vehicles and looked after by drivers who will be there when you land.
All passenger will be able to show an ID (Passport/Driving License/Any Govt. ID) when it is requested.
Meeting Point:
If the passengers are coming by their own transportation, the meeting point is: No exceptions.

FLIGHT DETAILS

Pick-up time is in-between 03:15 am to 03:45 am, depending on the location.
Flight duration approx. 75 to 90 minutes depending on weather conditions.
Drop Off time is in-between 06:30 am to 07:00 a back to hotel, depending on hotel location and traffic.
Instructions will be given by the pilot and the operation team.
Lite refreshment and complimentary breakfast is always ready before take-off.
The flight certificate will be provided after the landing.
All passengers are fully insured with the highest rate.
Passengers we are unable to accommodate:

Ladies more than 3 months pregnant
Children less than 5 years of age
Anyone more than 80 years of age
Serious heart problems or any other medical conditions will not be suitable for this trip
Anyone who had major surgery recently within the last 6 months
Anyone that has had a broken leg/arm
Anyone who suffers from chronic back or neck pain or injuries
Phobia in height
Serious Heart problems
Disabilities covering mental health and emotional / Physical disabilities
Following are the ABP (Able Body Person) criteria for passengers:
Physically strong and healthy; robust
Following disability persons also can fly:
Autism Spectrum disorders.
Chronic Medical conditions
Hearing impairment
Intellectual disability
Learning disability
Vision impairment
Safety Requirements for Hot Air Balloon Ride:
Hot Air Ballooning is an outdoor adventure activity using rural properties that can be uneven or overgrown for takeoff and landing. While the flight is gentle, landings can be bumpy. Please ask if you have any concerns.