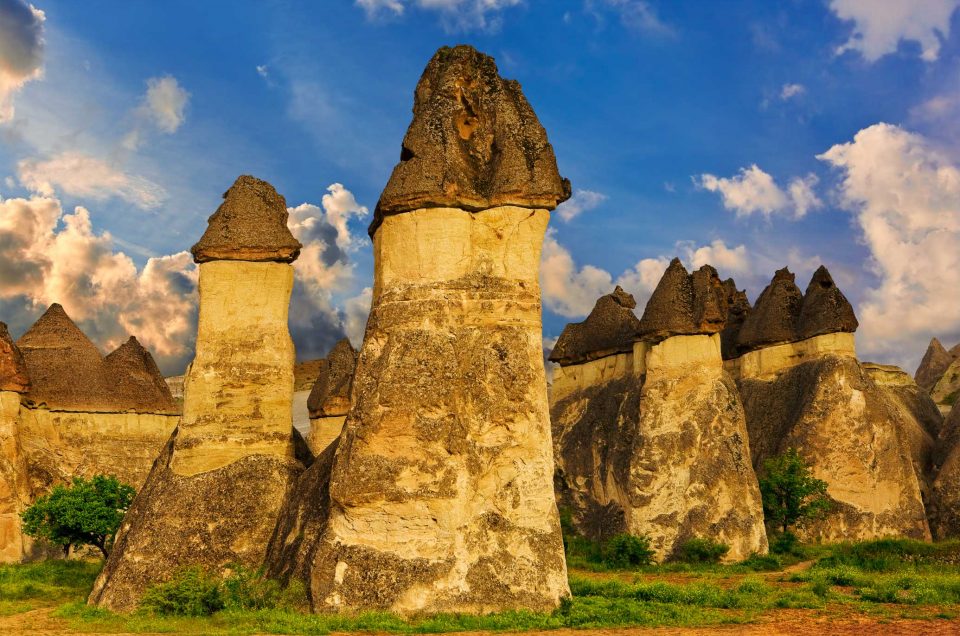 The Mushroom Shaped Fairy Chimneys
It's amazing to think that located in the heart of the otherworldly landscape of Cappadocia is an area that local residents consider to be even more out of this world. Pasabagi is known in English as the Valley of the Monks. Pasabagi means "Pasha's Vineyard", a name it received after the Byzantine Greek population left the region which is located in the middle of a vineyard. As you wander Pasabagi, there will be vineyards in sight.
Pasabagi contains some of the most striking fairy chimneys in Cappadocia with twin and even triple rock caps – formations that are unique even for Cappadocia! Locals refer to them as the mushroom-shaped fairy chimneys.
Like the cave hotels in modern day Cappadocia, the fairy chimneys of Pasabagi harbor a number of cave dwellings as well as chapels once used by Christian hermits, the most prominent of which is a tri-level chapel dedicated to St. Simeon (Simon) and a hermit's shelter, built into one of the fairy chimneys with three conical heads.
Pasabagi is located just a few kilometers outside of the village of Goreme and just a handful of kilometers further from the town of Urgup.