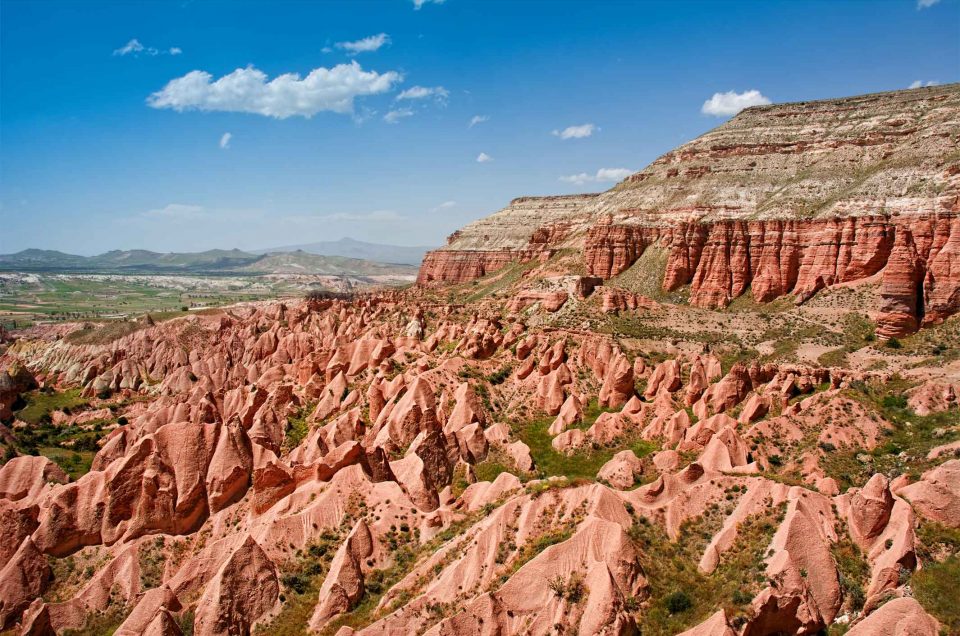 The Red Valley is one of the most spectacular valleys of Cappadocia with its different kinds of rock formations in variety of colors. Red Valley is one of the most impressive and beautiful place to go walking and hiking.
The hidden rock-cut churches in the valley surprise the visitors. You can also watch hot air balloons flying early in the morning in this beautiful valley and lots of options for hiking and horseback riding.
Watching sunset from a point near Ortahisar and hiking down through first in Red Valley and then continue on Rose Valley At the top of Red Valley you can stop for lunch or a cold drink. This must be the most pretty and serene place to give a break for lunch eat around the whole region. It's right in the valley surrounded by flowers, cave churches and fields full of fruit trees and grape vines.
Red Valley, often considered to be Cappadocia's most serene stretch of land, where people can walk for hours without seeing another soul.